Advanced Solutions
Examples of solutions

Cloud solutions
If you want to achieve high availability without burning all your budget, our managed web cluster, featuring load balancing and data replication is the perfect way to start.

Storage Solutions
Our Storage solutions insure connection between multiple servers by allowing them to share data. These servers are essential for high availability advanced hosting solutions and for business hosting solutions.

Firewall Service
A firewall is the first element in a secure hosting solution. It is a filter between your server and Internet that blocks malicious access attempts while allowing legitimate traffic.
---
---
What challenges does your business face?
The idea of the century
You have an idea of the century. You will create a new revolutionary social platform or software that will finally make life easier for all businesses. You need a development server with all the tools to experiment, create and plan, without restraint.
Going Online?
You did it! Your project is ready, tested and debugged. You are about to introduce your application to the public. The internauts will be there for sure. Your infrastructure should be there too. The last thing you want is a saturated connection on the first day.
Think Big
Your reputation is now well established. You have many customers around the world. It's not an option anymore : security, redundancy, cluster, backups and recovery plan after disaster is now part of your vocabulary. It's time to consider an advanced hosting solution.
Sky is the limit!
What's the next step? You tell us. You can count on the expertise of our specialists to accompany you in your growth. AzukiNet will allow you to adapt and make your infrastructure grow so that you can quickly overcome all your business challenges.
Advanced Solutions
Your business takes flight : What stage are you at?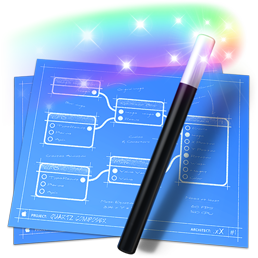 Whatever technological challenges your company faces, AzukiNet's team of experts is ready to help you make a logical investment in your hosting infrastructure.
Speak with one of our specialists today