About AzukiNet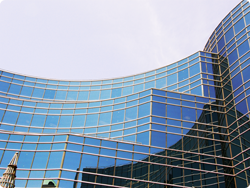 AzukiNet has provided reliable and scalable Internet infrastructure solutions with its dedicated servers, and managed hosting and colocation services in Dover.
Founded in Dover Delaware Feb. 2007, as a local netowrk provider. As an industry leader in the center-east, we are offering mission-critical data center colocation and dedicated services. We achieved a huge growth since we switched to an internationwide clouding computing service from 2010. Now, AzukiNet provides companies of our clients, seeking to build internet Scale, with cloud infrastructure. Meanwhile, we provide customers with global, and on-demand data centers and hosting services from internationwide netowkr Points of the world-class data centers in Los Angeles, San Jose and Dallas in United States, also in Singapore, Taiwan, Hong Kong and Tokyo. We focus on creating reliable solutions which are both cost-effective yet include lightning fast performance. We invite you select AzukiNet and select us so that you can see how hard we dedicate ourselves in providing our clients with easy, secure and reliable hosting.
---
Why choose AzukiNet?
Trust we've earned from our customers For the trust customers have placed in us for so many years (More than 21,000 customers in over 150 countries)
Because at AzukiNet, there is someone ready to answer your questions (By phone, chat and email 24 hours a day)
We operate our own data centers (and control every aspect of your hosting solution)
Our network is rock solid (ranked by Netcraft as a top performer multiple times)
Whats Included
24 / 7 Professional Support

Our live support team is on site 24 hours a day, 7 days a week. Anytime you need us, we're here to answer any of your questions, problems and concerns.

99.99% Network and Uptime

Your website will never get taken offline anymore! Holding one of the world's greatest data center, our server will never stop.

30 Day Money Back Guarantee

Don't you like our service? We'll give your money back!Confidence is what we have, that's why we will offer a full refund!

Free Website Transfer

Moving is not always easy. Leave it to us! Our professional technician will help you and your team move easily.